Saturday, May 21, 2011
920sc Unlocked.
---
hi,
The Version of the phone is not supported for direct unlocking so need to flash the phone.
but the only version it accepts is
920SCID1
.
Cable E210 USB + Com.

Qualcom Tools V.5.5.15
Proceedures:
1. Run QUALCOM TOOLS v5.5.15
2. Flash the Phone w/ 920SCID1 Flashfile via USB. (must be in Bootmode) press * and Power-on
note: This depends on what version of flashfile the phone accepts.
2. Unlock.. (phone must be on normal mode) use COM Cable RJ45.
3. Patch w/ Camera_and_Media_Patch file.
4. Done.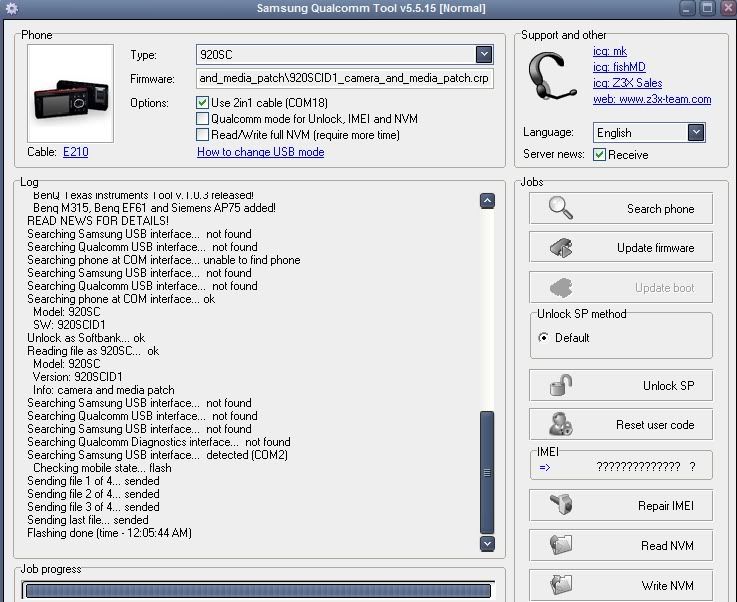 Posted by

Mendez
at 4:12 AM
No comments: